GIN UP,
CHIN UP
Notes by : Georgia Leslie



Following our recent adventure in Finale I can safely say I am no longer a Gin drinker. Yes, I said it. Gin can stay well away from me until I decide to do it all again. Which, I'm hoping is not for a while… Although, deep down we all know Friday is going to roll around and we'll all be jumping aboard the train once again.

So, my love for Gin turned a little dangerous when mixed with locally produced Italian wine. The sun began to set and there I was, in my robe sipping a rather splendid glass of red, looking over the beaches of Finale. I knew what we were in for that evening and boy was I ready for it.

We'd pedaled our asses off racing the EWS on Saturday, recovered and heckled during the day on Sunday and prepared ourselves for what was to come that night. We all knew how the afterparty was going to go and we (well…I) fully embraced it.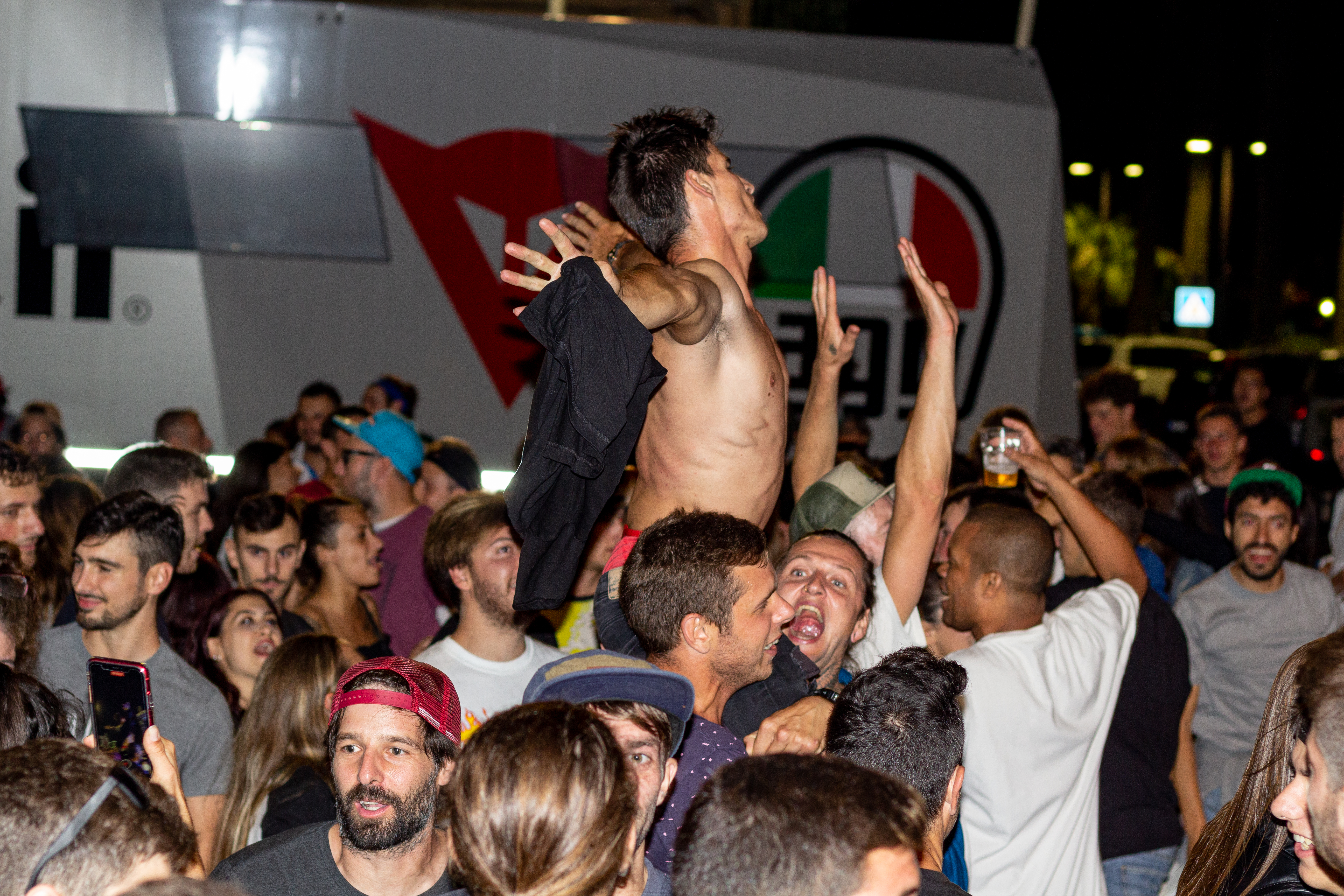 As I said, it started with red, then it progressed to a cheeky gin, then we returned to the red. This is pretty much how the night progressed. With the addition of beer, oh and how could I forget…hazelnut liqueur. Now that shit is dangerous. I'd highly recommend it.

Well, there we were, in the midst of the crowds sipping on whatever alcohol had been placed in our hands, relishing in the afterburn of the race and embracing the Italian way of life. It was bloody marvellous. I don't really have much else to say about the party because I can't feckin remember a thing.



Next thing I knew, Dylan was telling me it was time to leave. Now, in my head we had only just arrived and I wasn't going anywhere without a struggle. So there I was being thrown over his shoulder and marched out of the square - dignity well and truly gone out the window. Let's just say, the drive back to our airbnb wasn't so smooth. I performed quite the Queen rendition out the car window at the top of my lungs and proceeded to hug the toilet all night. Quite the performance I must say.

Pass me a gin.